EMANUELE
MARIOTTI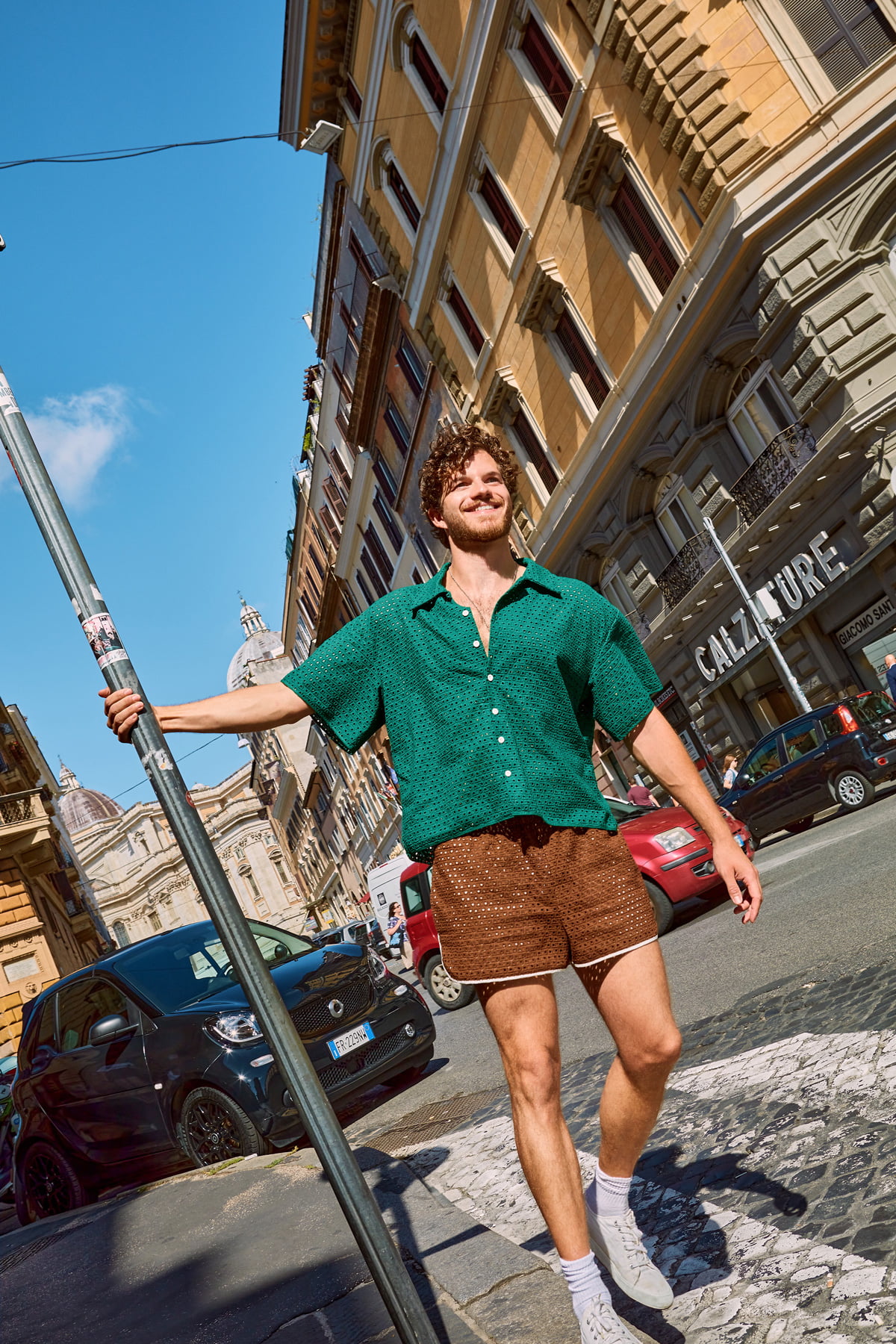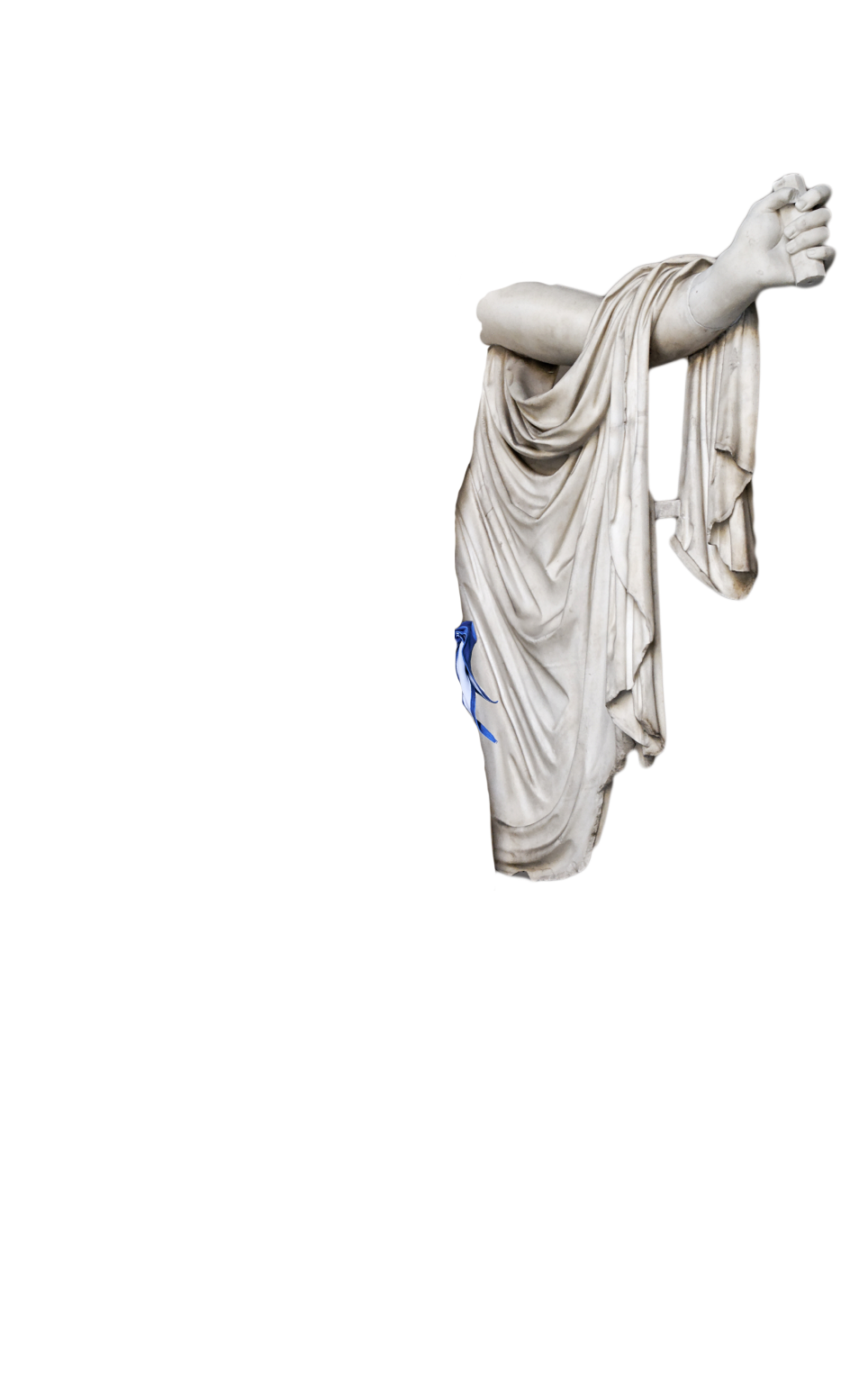 Rome is Rome. Our goal is to tell you about Rome through the local's eyes, to share less touristy and more "friendly" places.
Therefore, if you have already thrown a coin in the Fontana di Trevi and drank a touristy Aperol on Gay Street with the best view of the Coliseum, then put on comfortable shoes and listen carefully to the recommendations of Emmanuel, a native Roman.
May you imagine in a person who was born and raised in Rome. Yes, he exists.
Next, with you, we will go through the places exactly from the recommendations of Emmanuel.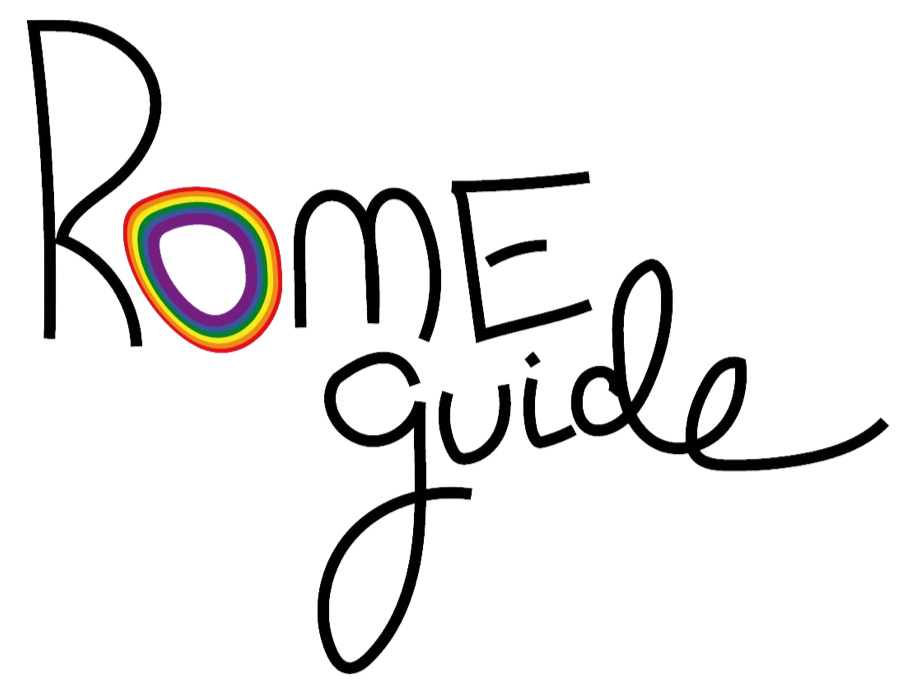 Our main route went through the Rione Monti. As the locals have claimed from of old, they are simply "more Roman". Local flavour, and here there is even too much of it. This is not the most tourist route, but the number of must see places here is over the top.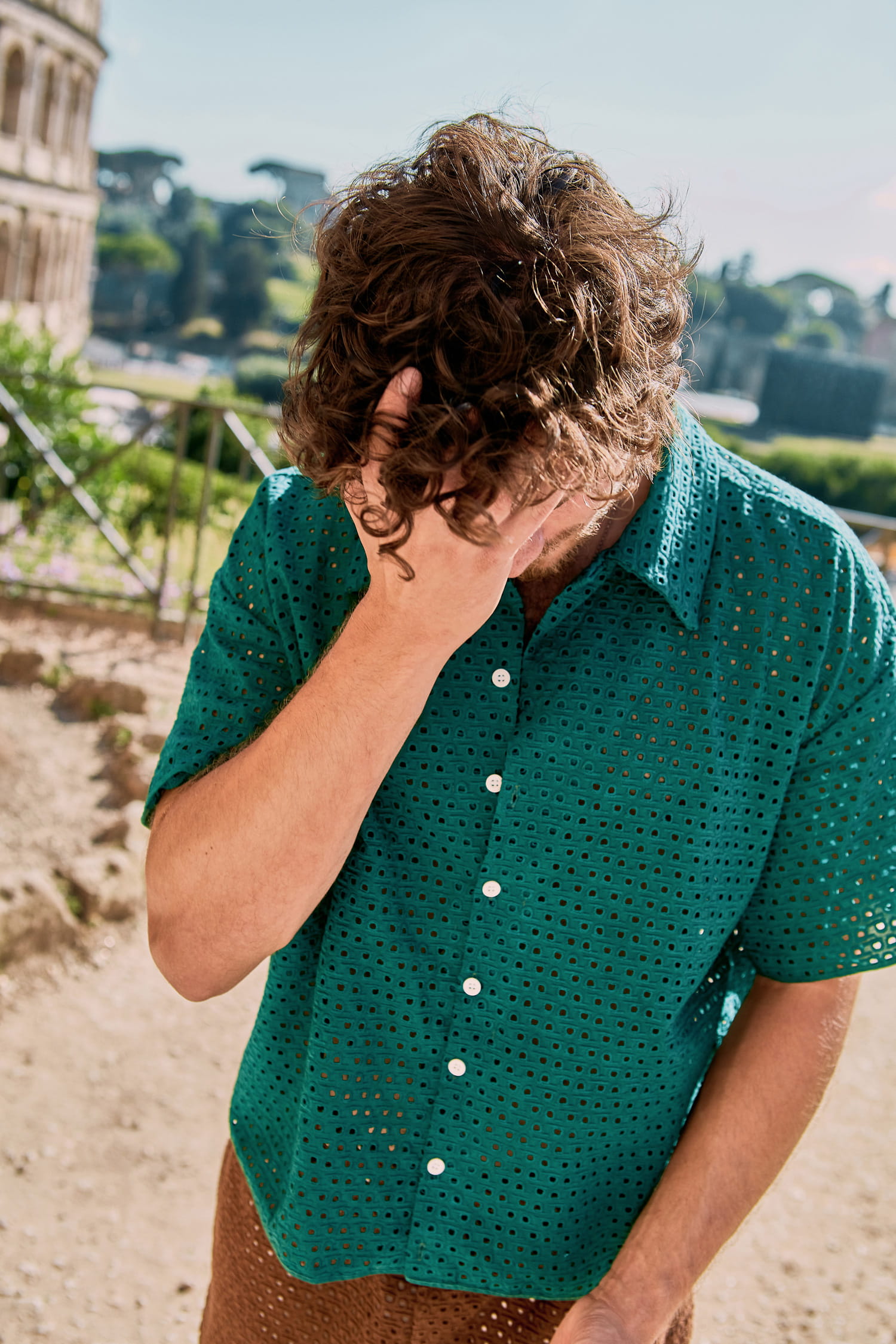 Piazza della Madonna dei Monti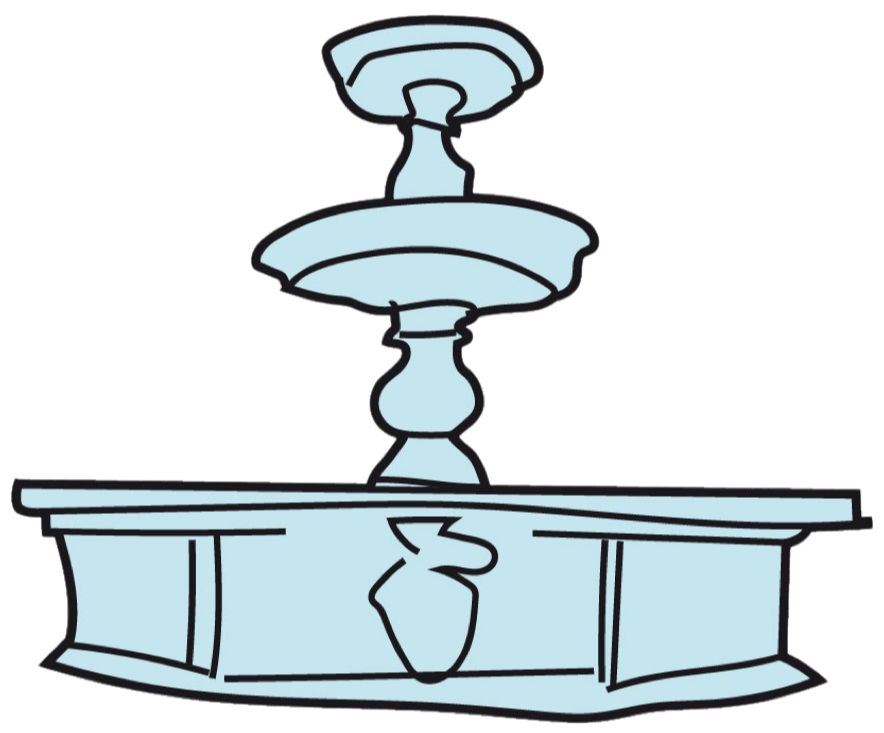 One of the most beautiful squares in Rome, the meeting place of the Rione Monti.
It is generally thought that this is where fashionistas and locals meet.
What is logical, they do not meet on Piazza del Popolo, surrounded by crowds of tourists. It is exactly here where it is especially nice to sit near the fountain and observe the local flavour and life of the locals.
Terrazza Caffarelli
Piazza di Pietra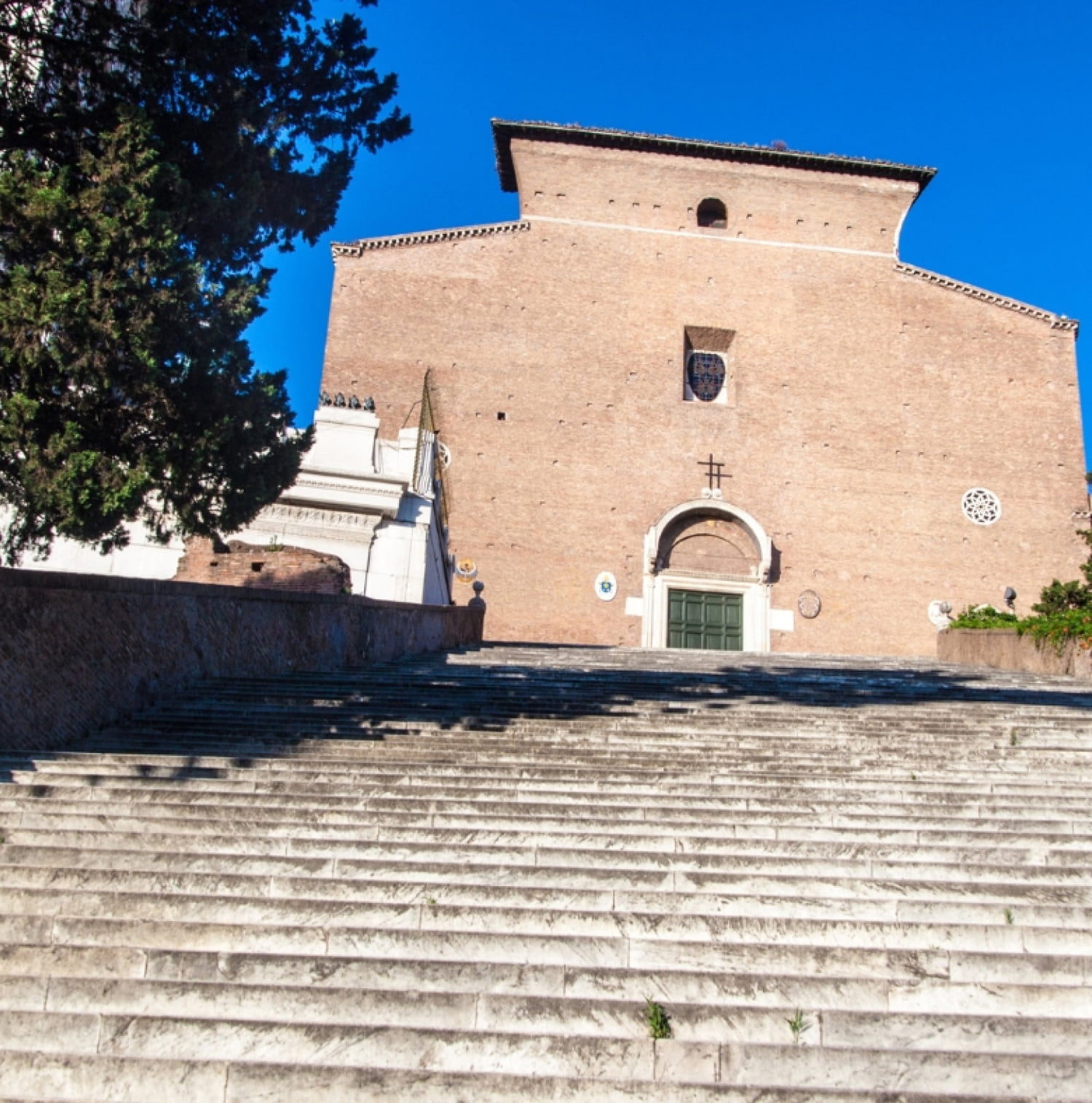 Basilica D'Aracoeli
On the spot of the D'arocieli Basilica in ancient times there was a temple of Junona Moneti, and the Roman money was printed on its territory. Actually, we all know "money" in English and coins in Ukrainian, now you may know why.
The story about how "the geese saved Rome" is also actually connected with this place.
To tell the truth, according to one version, those very legendary geese were so sacred that they were allowed to live in the temple, and according to another version, they were simply regularly sacrificed there. And this is the magic of Rome.
We have selected just such places for you, with the meaning, and if you are not too lazy and go deep into the sense of each of them, then your walk will be filled with a huge amount of meaning.
St. Ivo alla Sapienza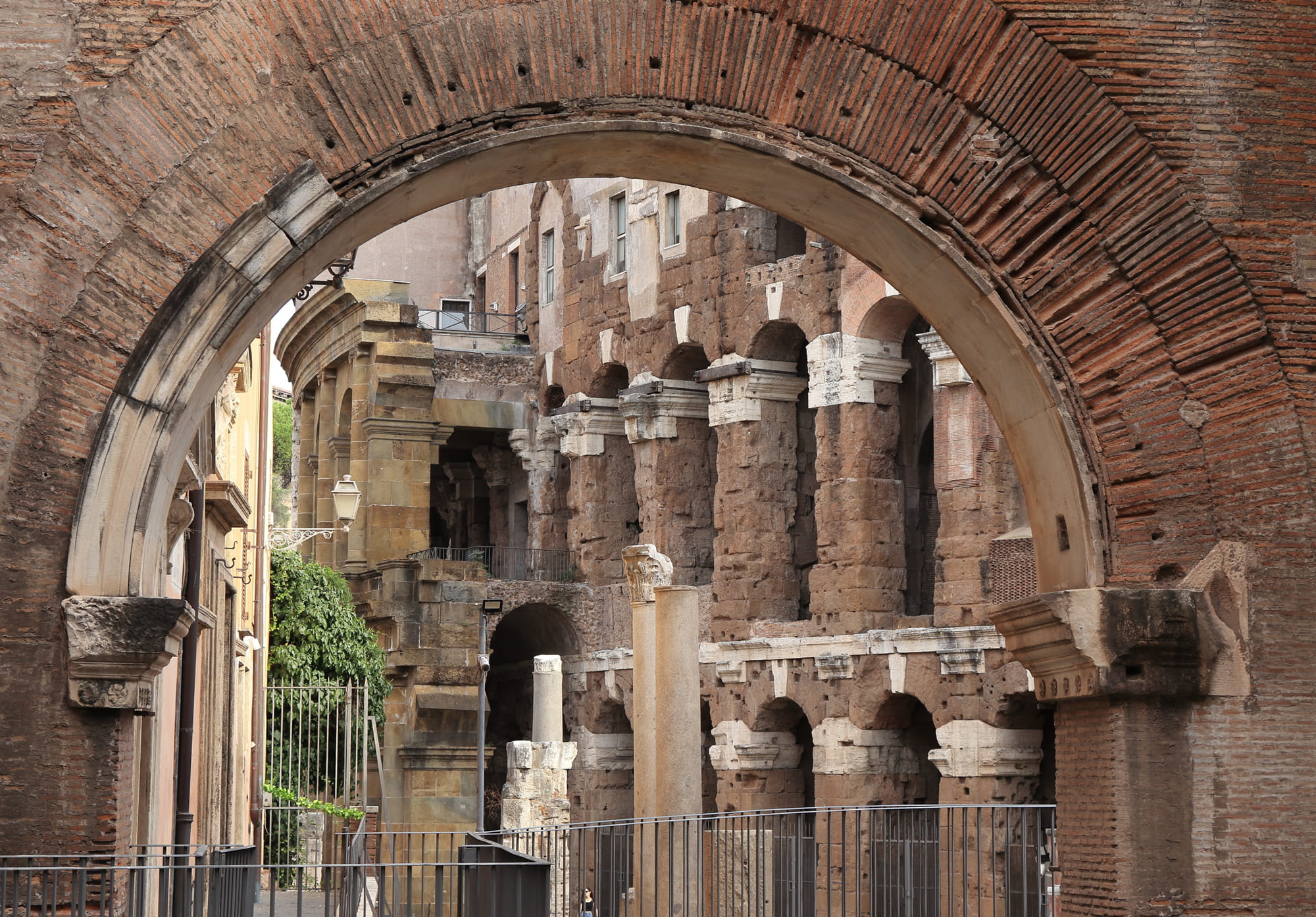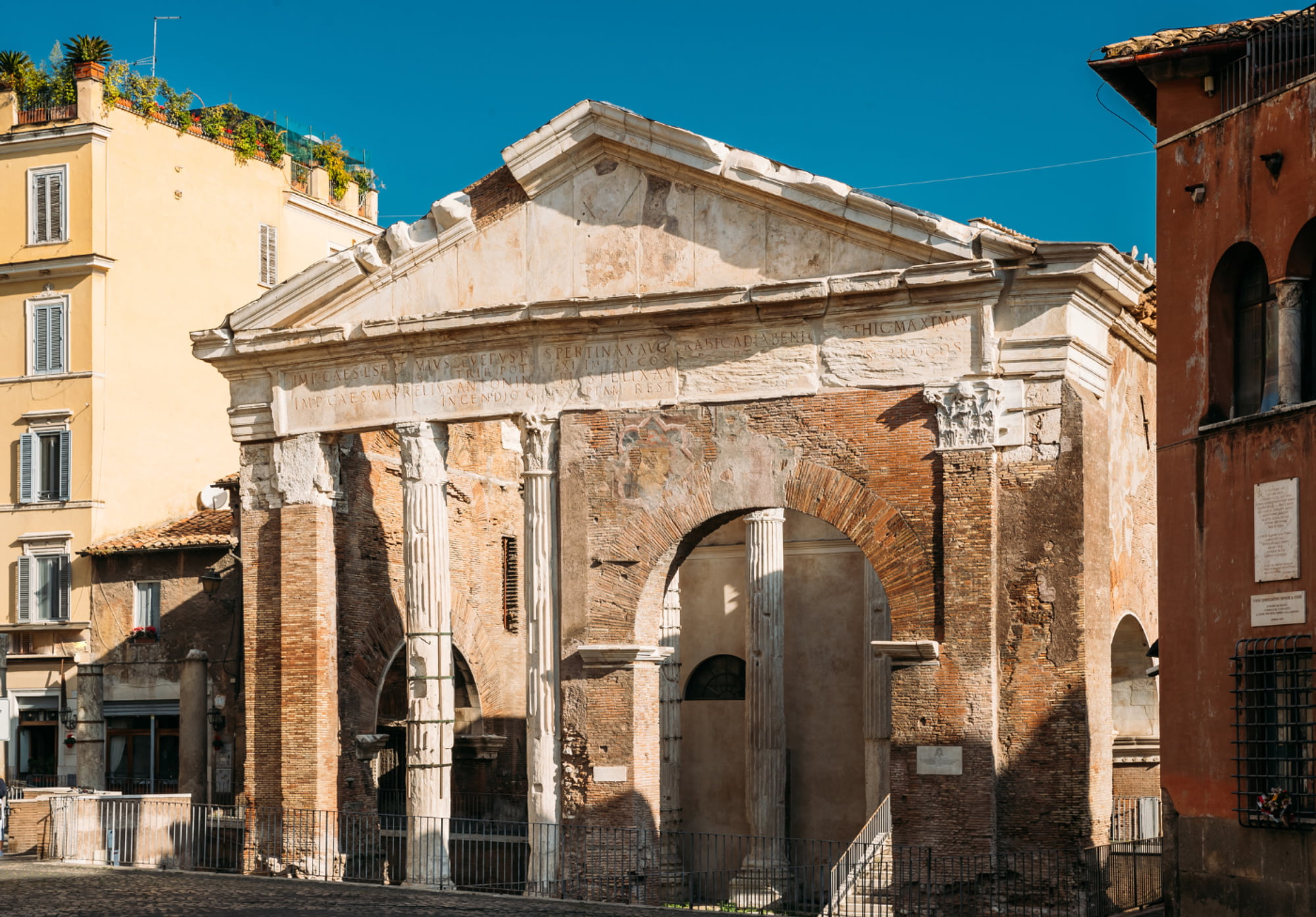 Portico of Octavia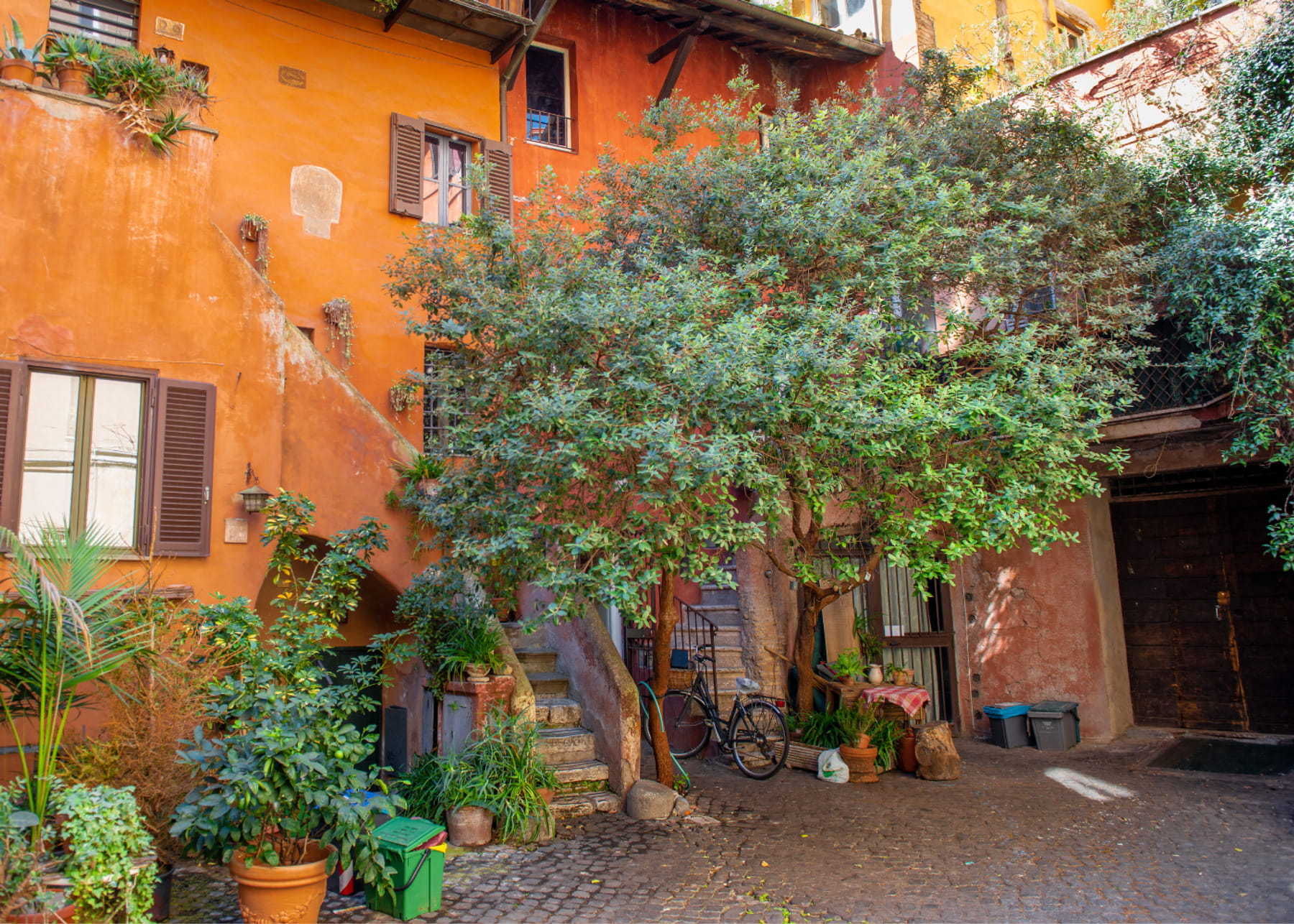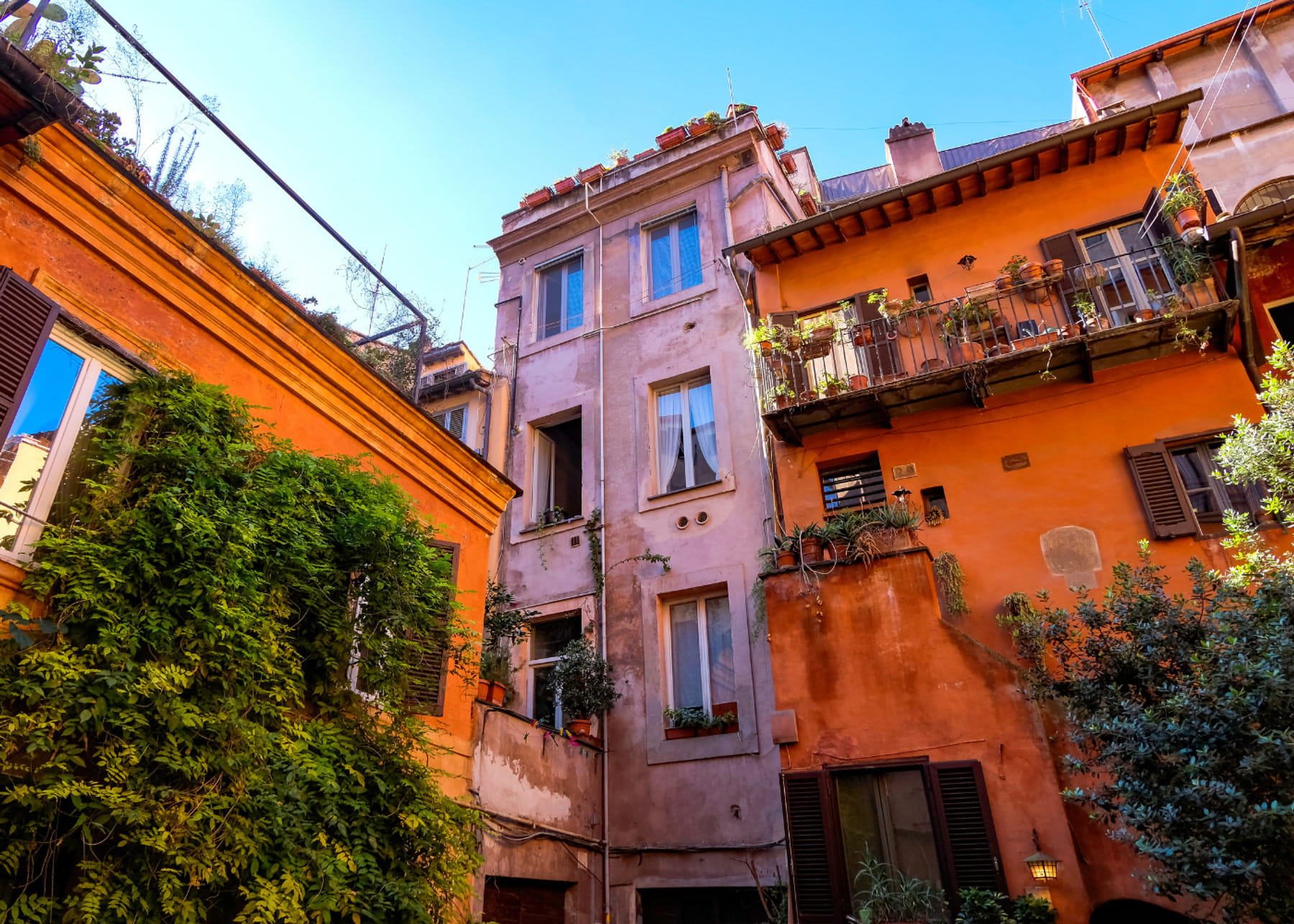 Arco degli Acetari
Rome it's
just a magic.
Hidden
places here everywhere
The arch leading to the yard, incredible in its local flavour, is not known even to every local of Rome. Formerly it was a warehouse of sellers of vinegar or vinegar water, according to legend, in the nearby Campo dei Fiori market (tourist place, a must-see), a point where time stood still, a special atmosphere of originality of simple Roman life.
Here you can even rent an apartment if you already have a great desire to feel like a local for centuries.
Trastévere is a separate area, which, unlike Monti, was originally inhabited by foreigners, they are like yin and yang, "more Roman" and "less, it is the contrast that is valuable to us. These streets deserve special attention and a good half of the day. Here, drying clothes on the street is in perfect harmony with new fashion bars and gastronomic restaurants. But at the same time, it is a cocktail of different national elements of different cultures, which Trastévere absorbed like a sponge and now shares it with us.
Narrow Streets in Trastevere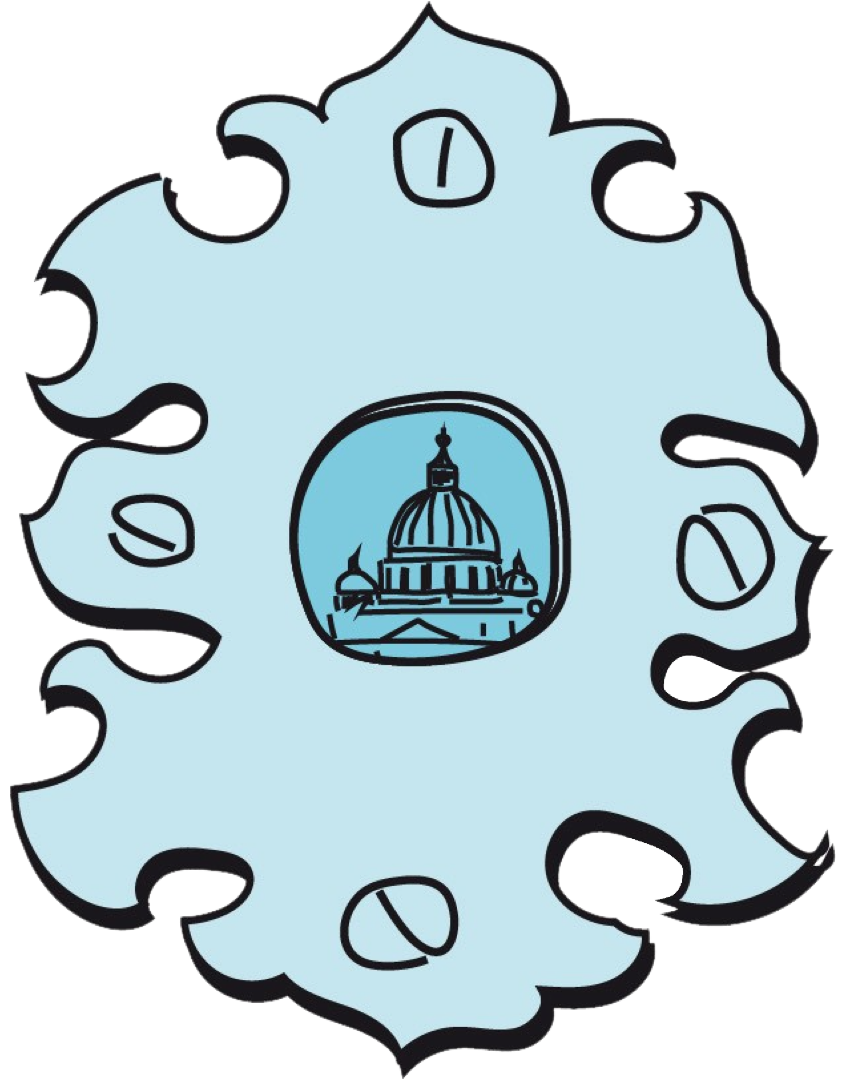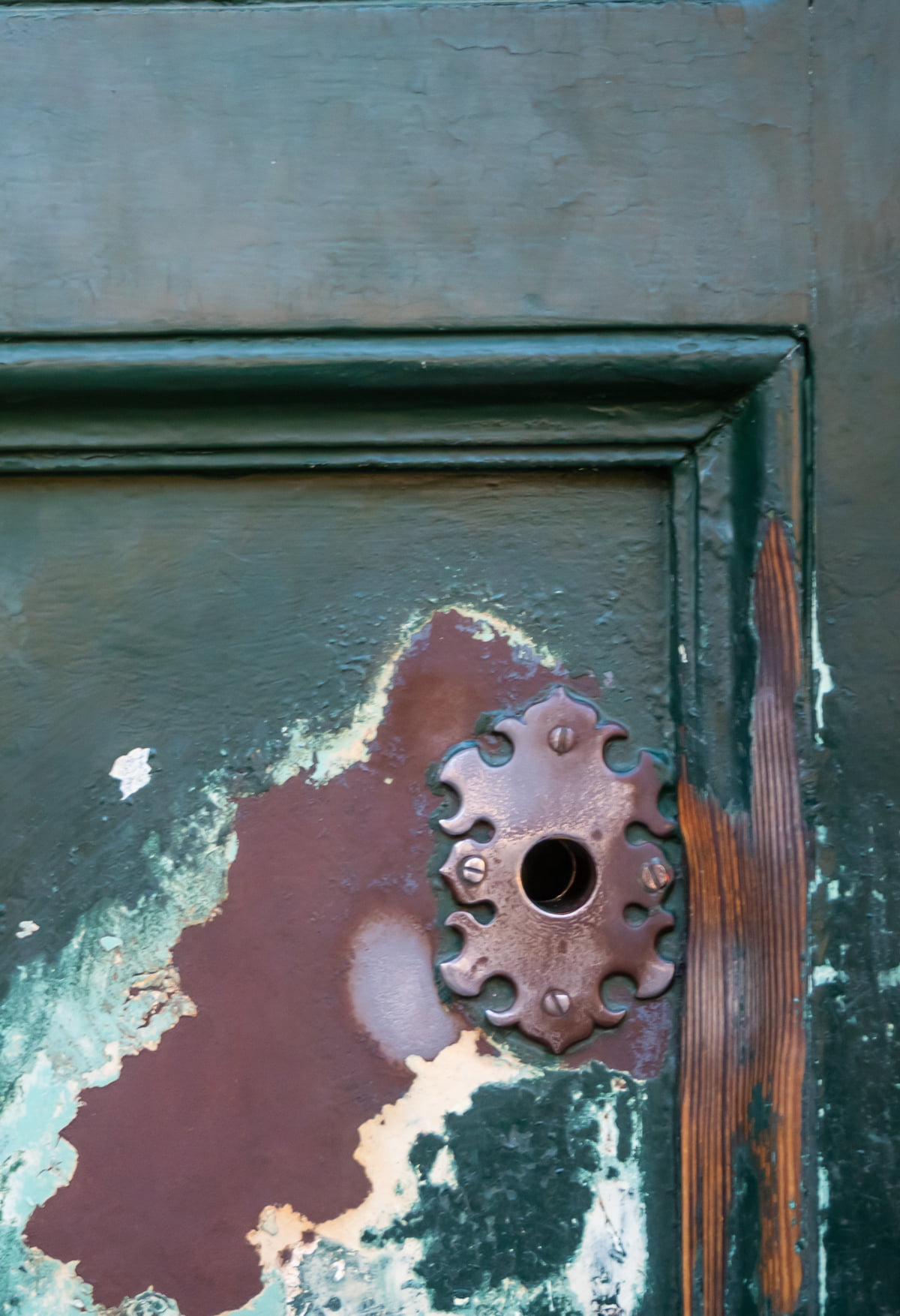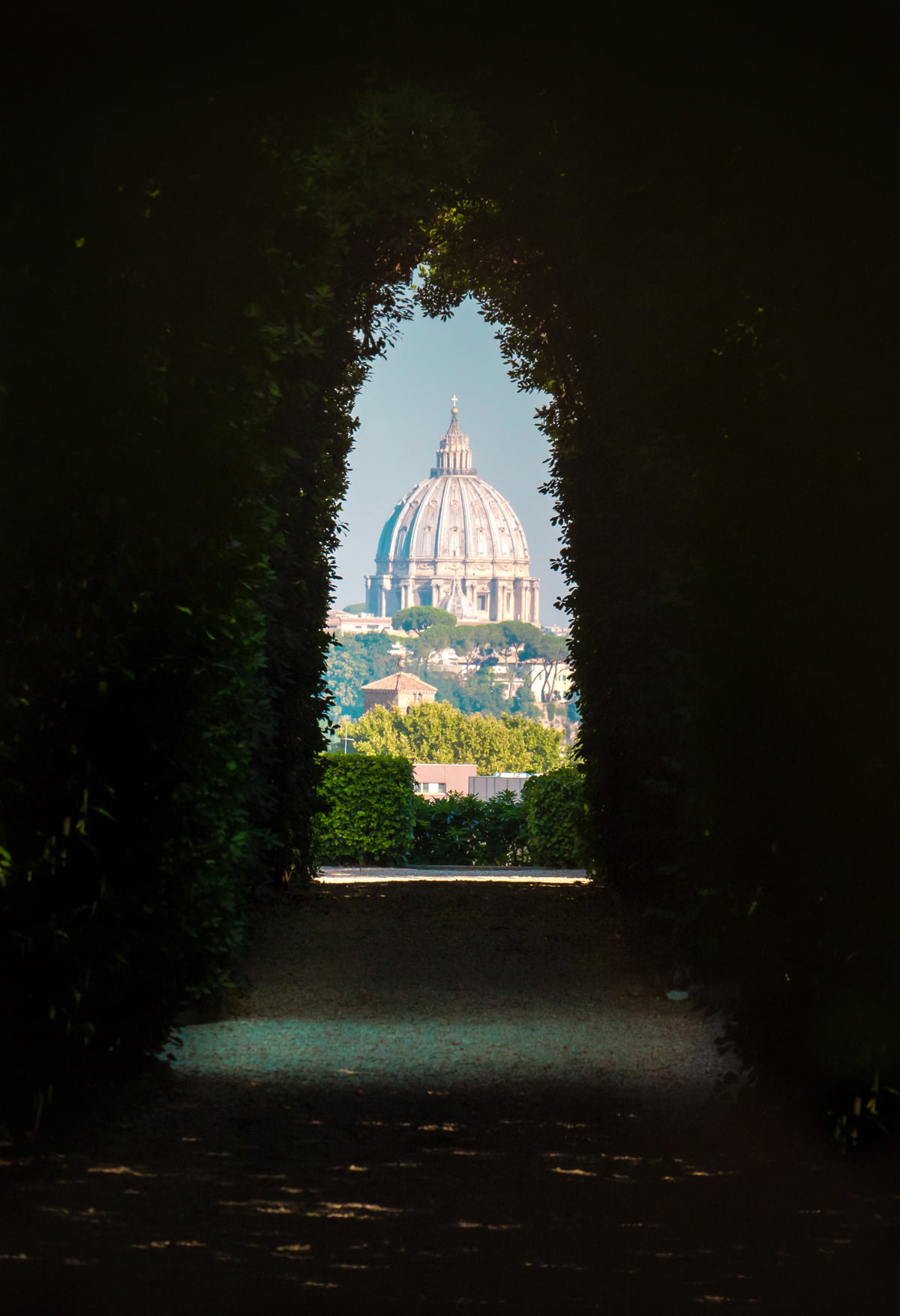 Giardino Degli Aranci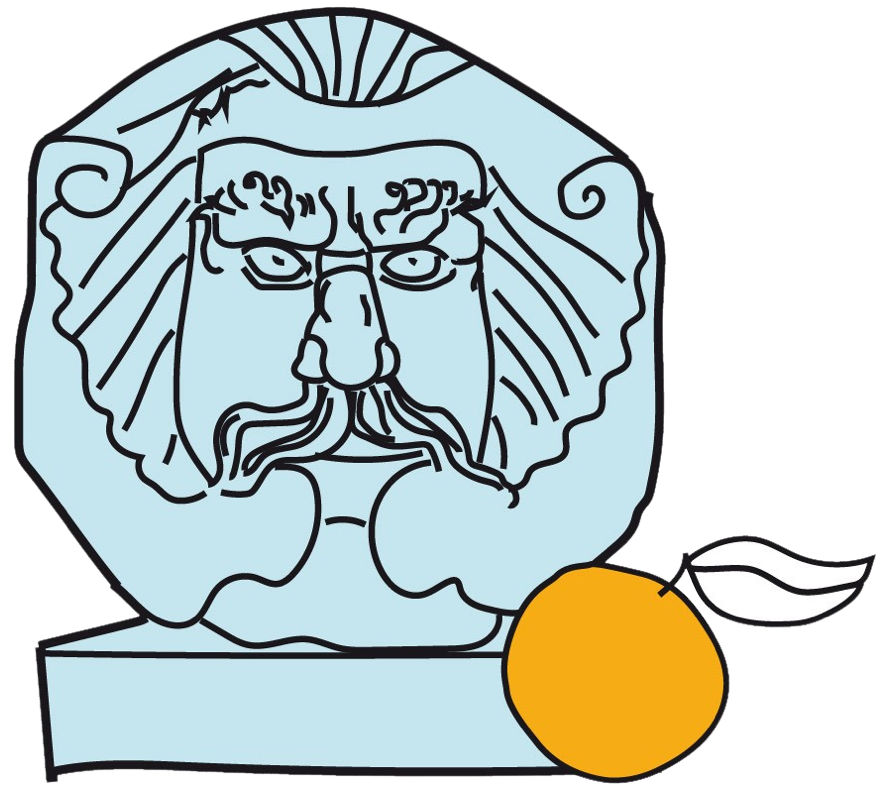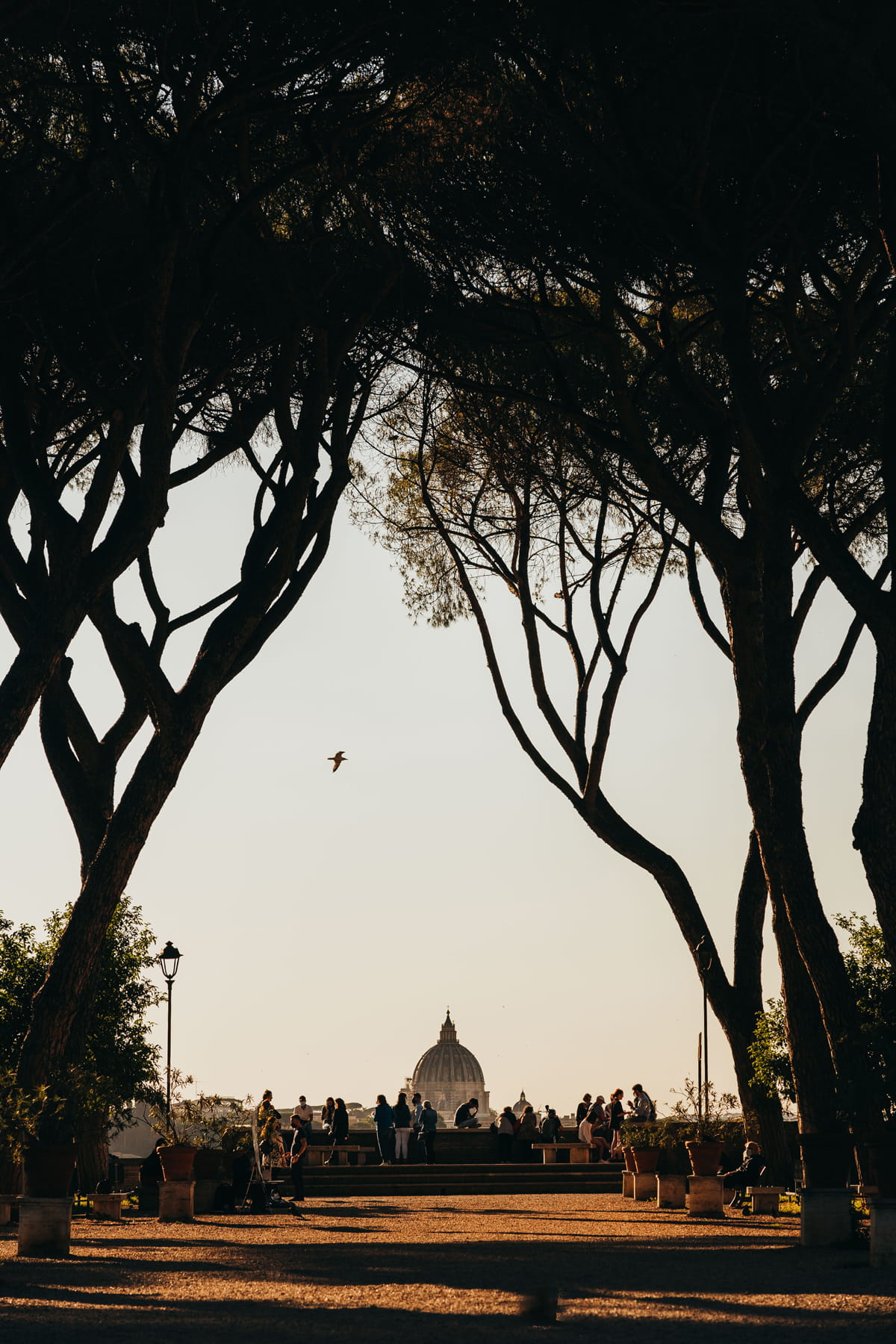 The cherry on the cake. Or even an orange.
This place has a special magic at sunset. Here, local youth will be deep in animated discussions, projecting an incredible energy and charm. This is a really romantic place that exudes freshness even on the hottest day. A very cozy park of orange trees.
Here, a couple of hundred meters away, there is another not the most popular tourist attraction of Rome, Piazza dei Cavalieri di Malta. First of all. it is absolutely legal to line up here to look through the keyhole, and first of all this is the most beautiful minimal view of Rome. Well, three more countries. Must see and watch.
TO EAT
TO EAT
& DRINK
& DRINK
Italian cuisine is a separate attraction and objectively one of the wonders of the world.
The Roman region has its own culinary flavor, and in order to have the opportunity to appreciate this, we chose the most authentic restaurants with Emmanuel, but at the same time a variety of cafes and street food, to places with a higher price tag.
As for the culture of "drinking", this is also a separate part of Italian culture. Our choice is for people who have already been to the friendly street near the Coliseum and want a more sophisticated experience.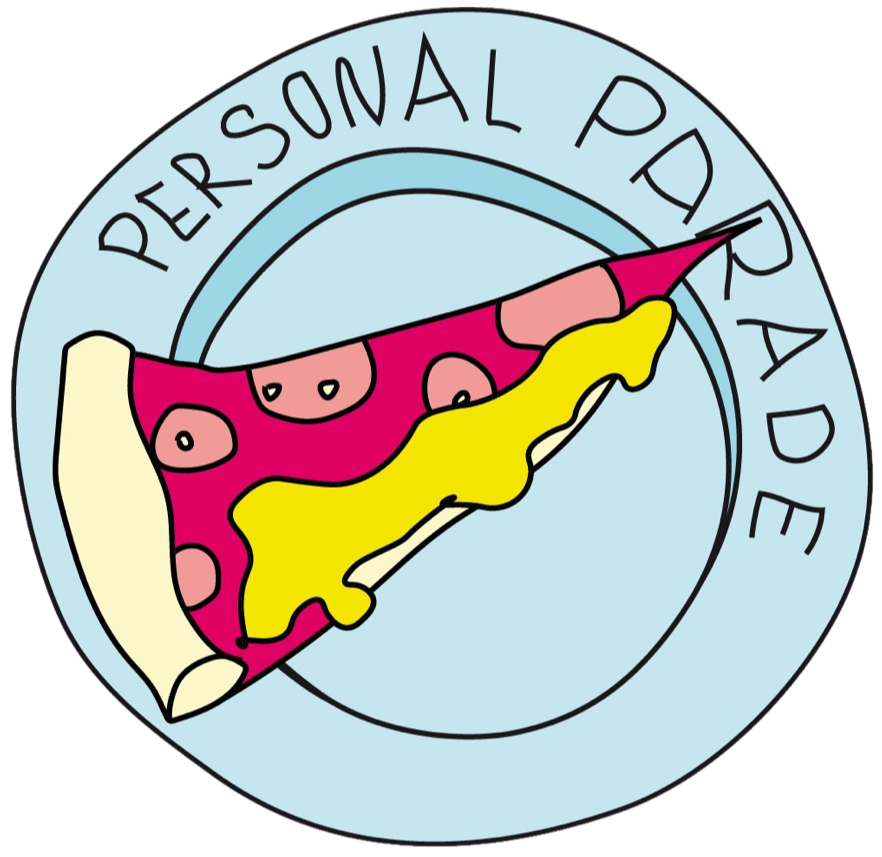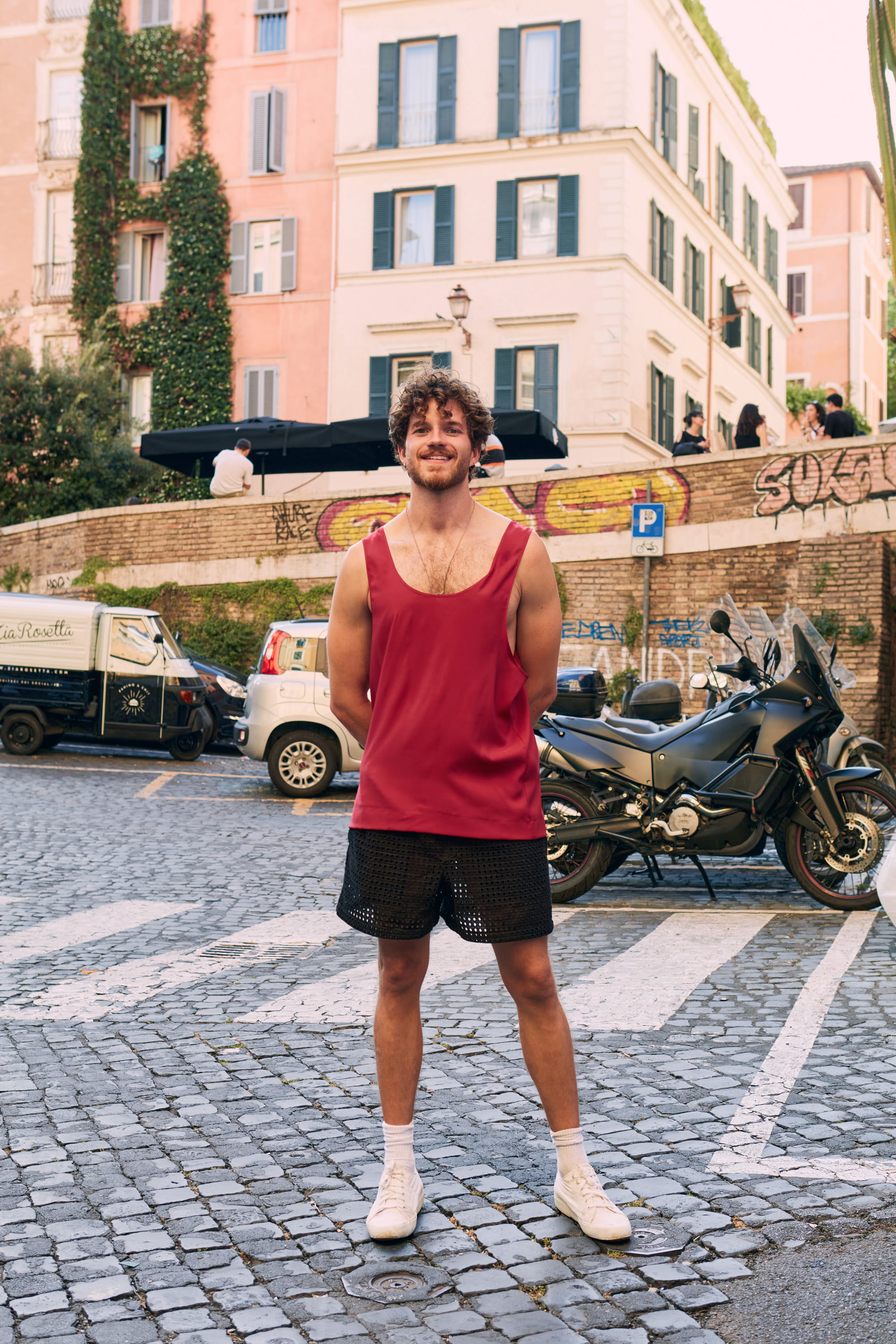 STREET FOOD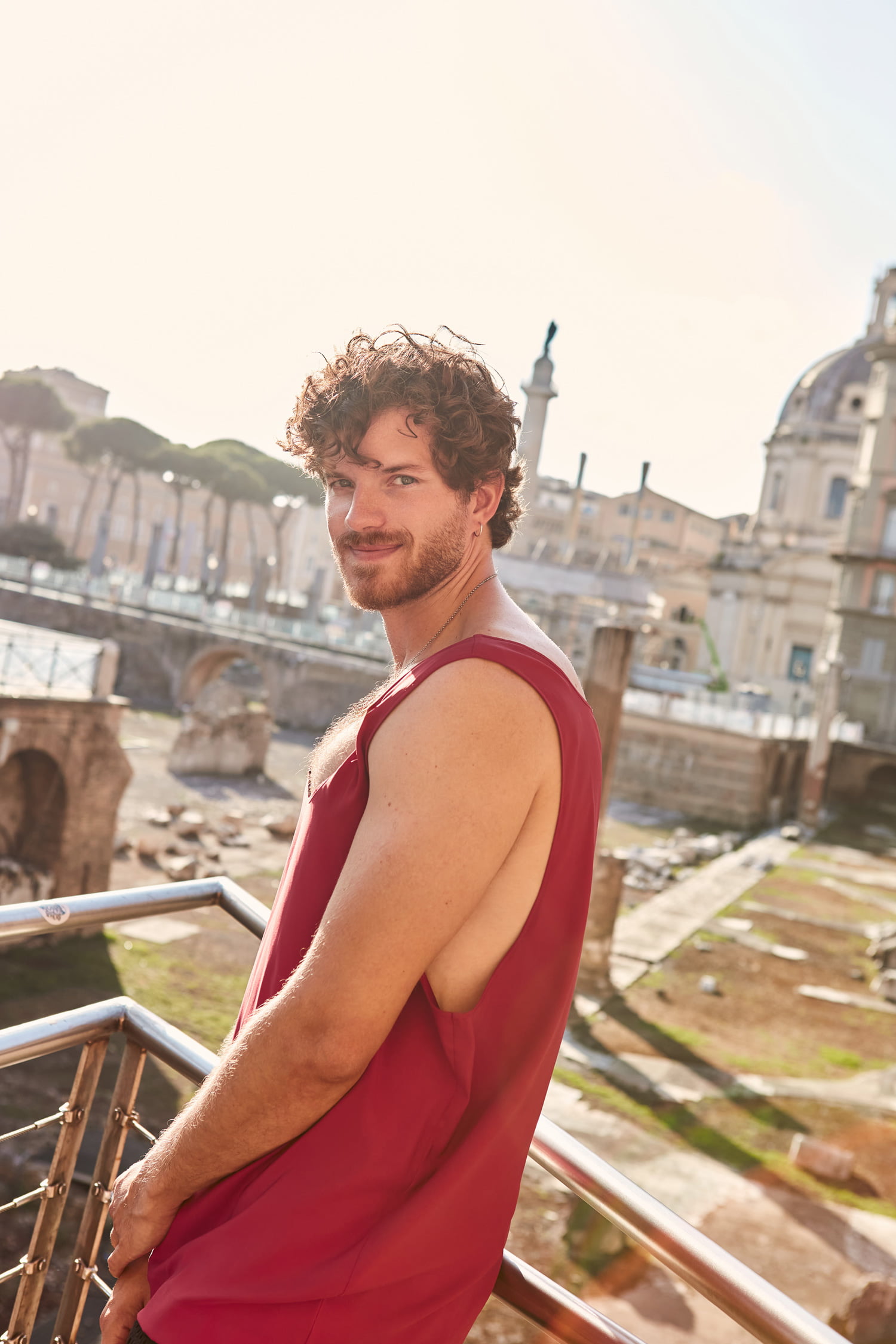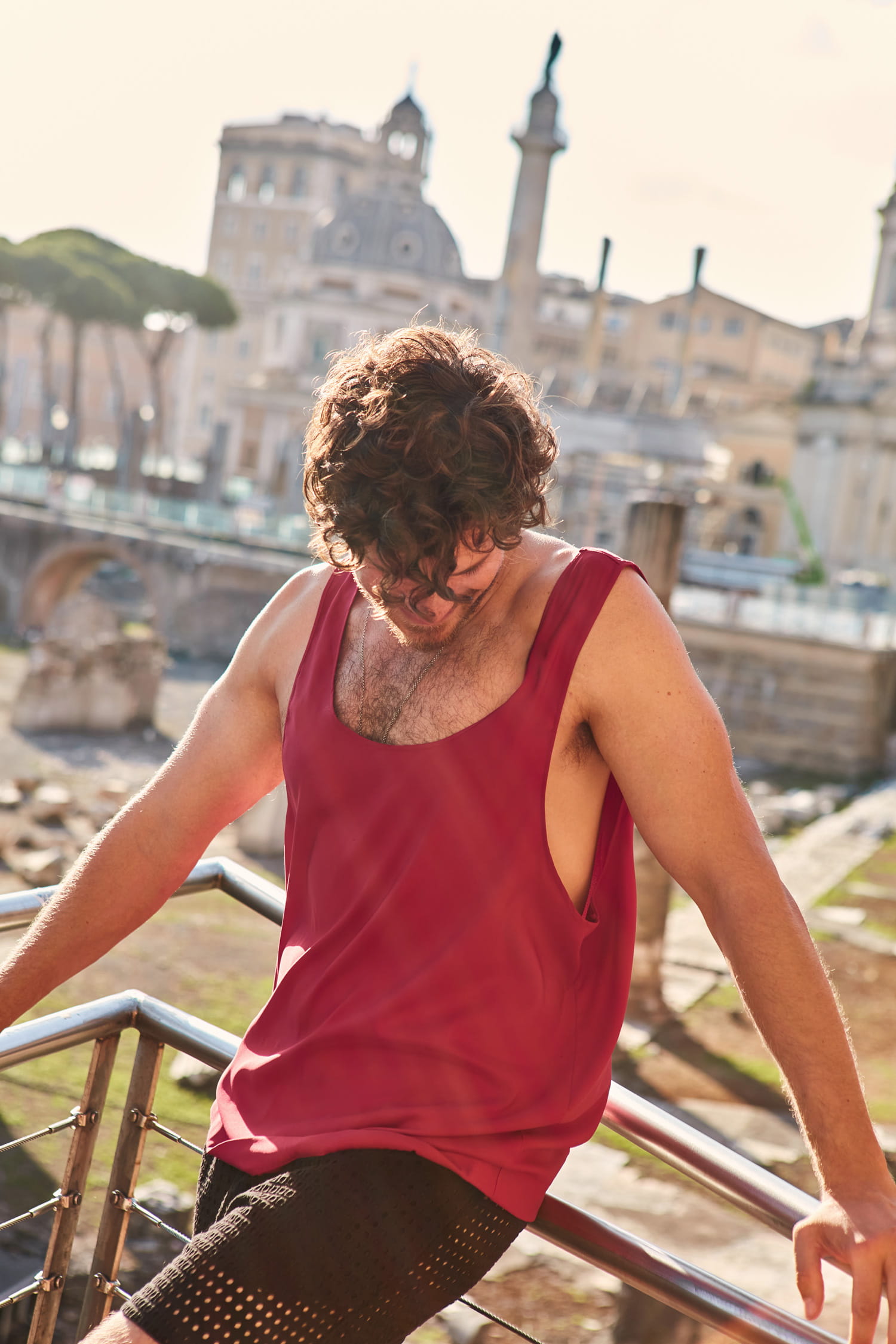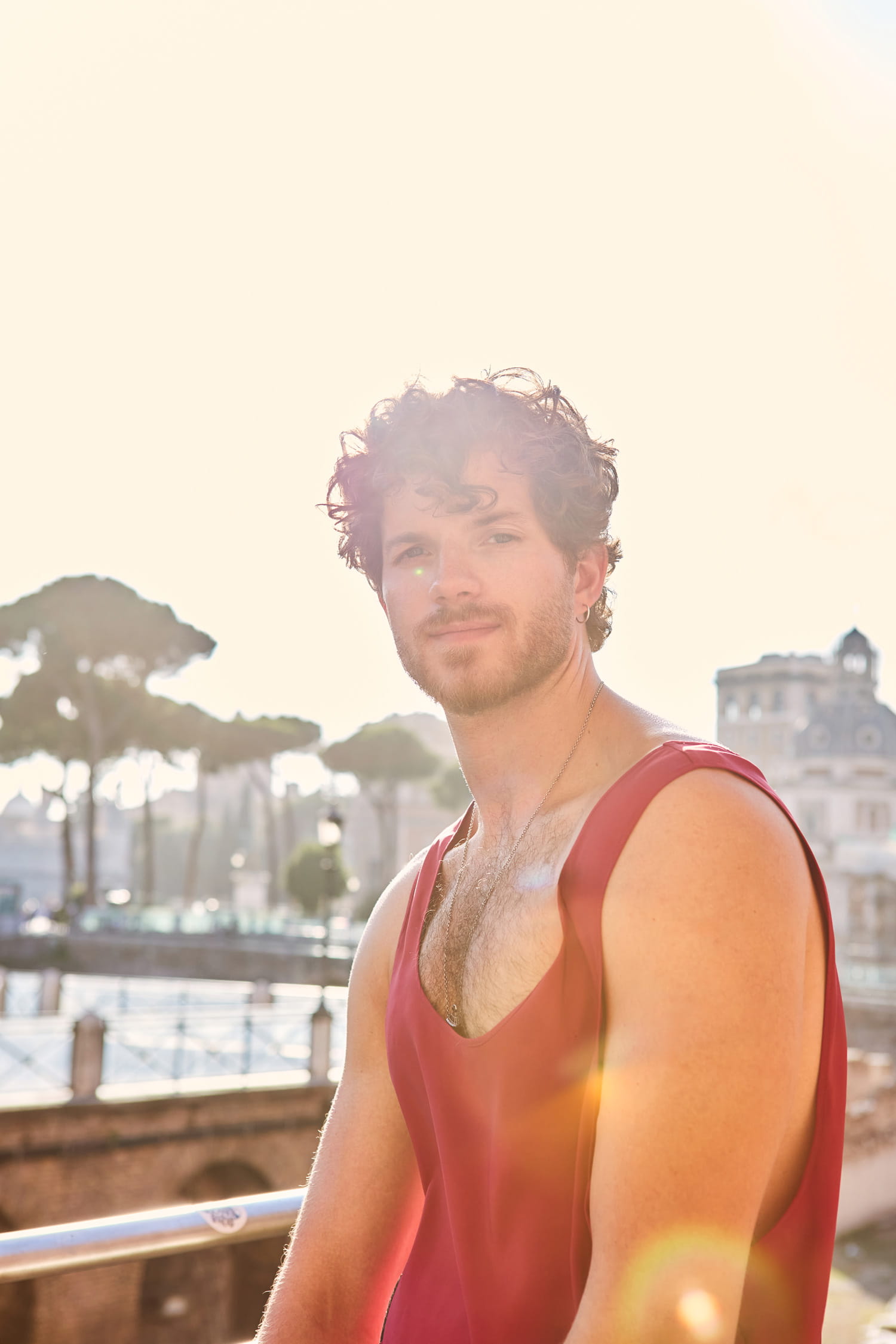 TO DANCE
TO DANCE
TO DANCE
We all seem to know from birth that Rome has Muccassassina, a legendary place that is older than some of us. Emmanuel debunked this myth, we share alternative places further.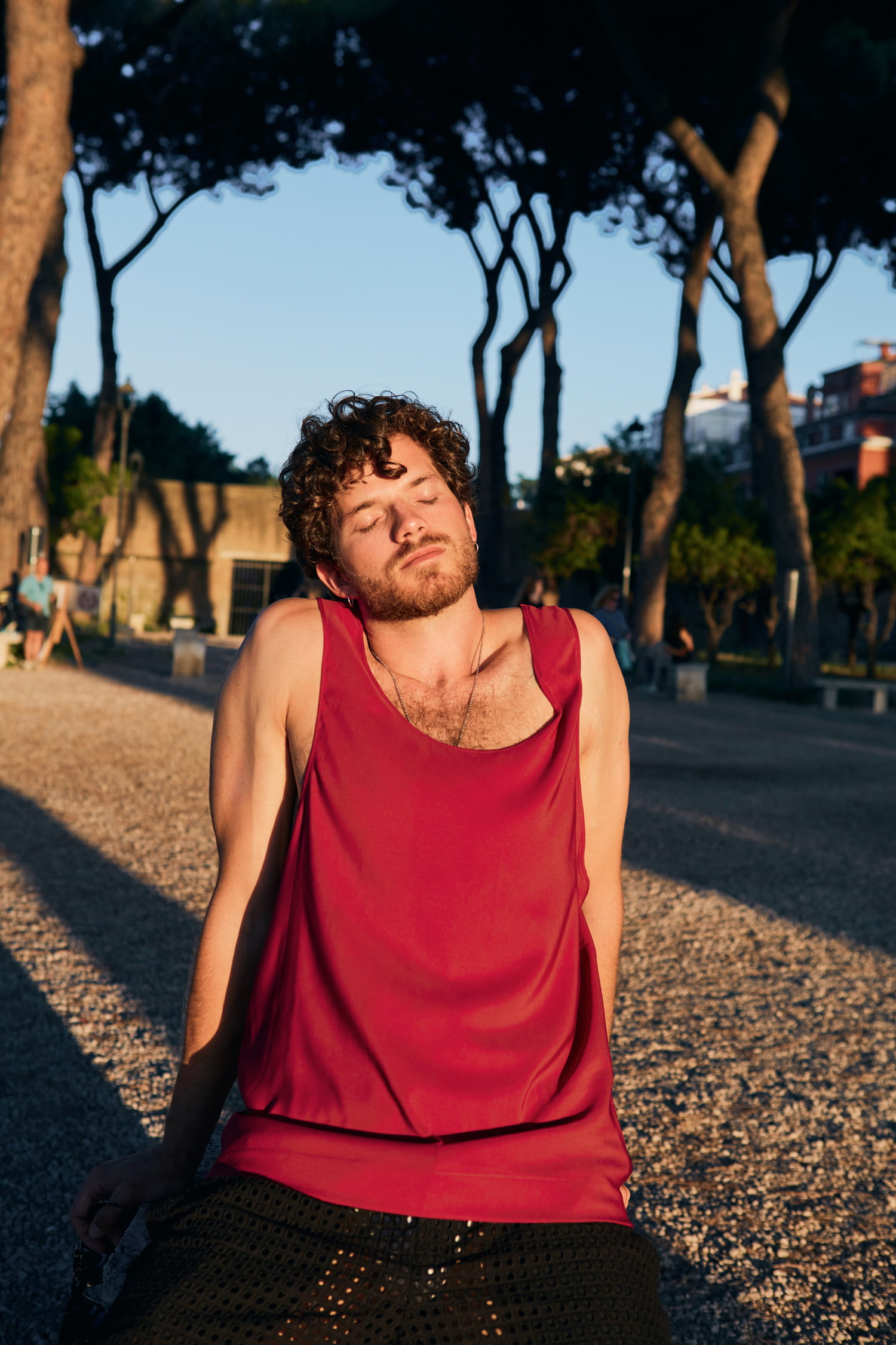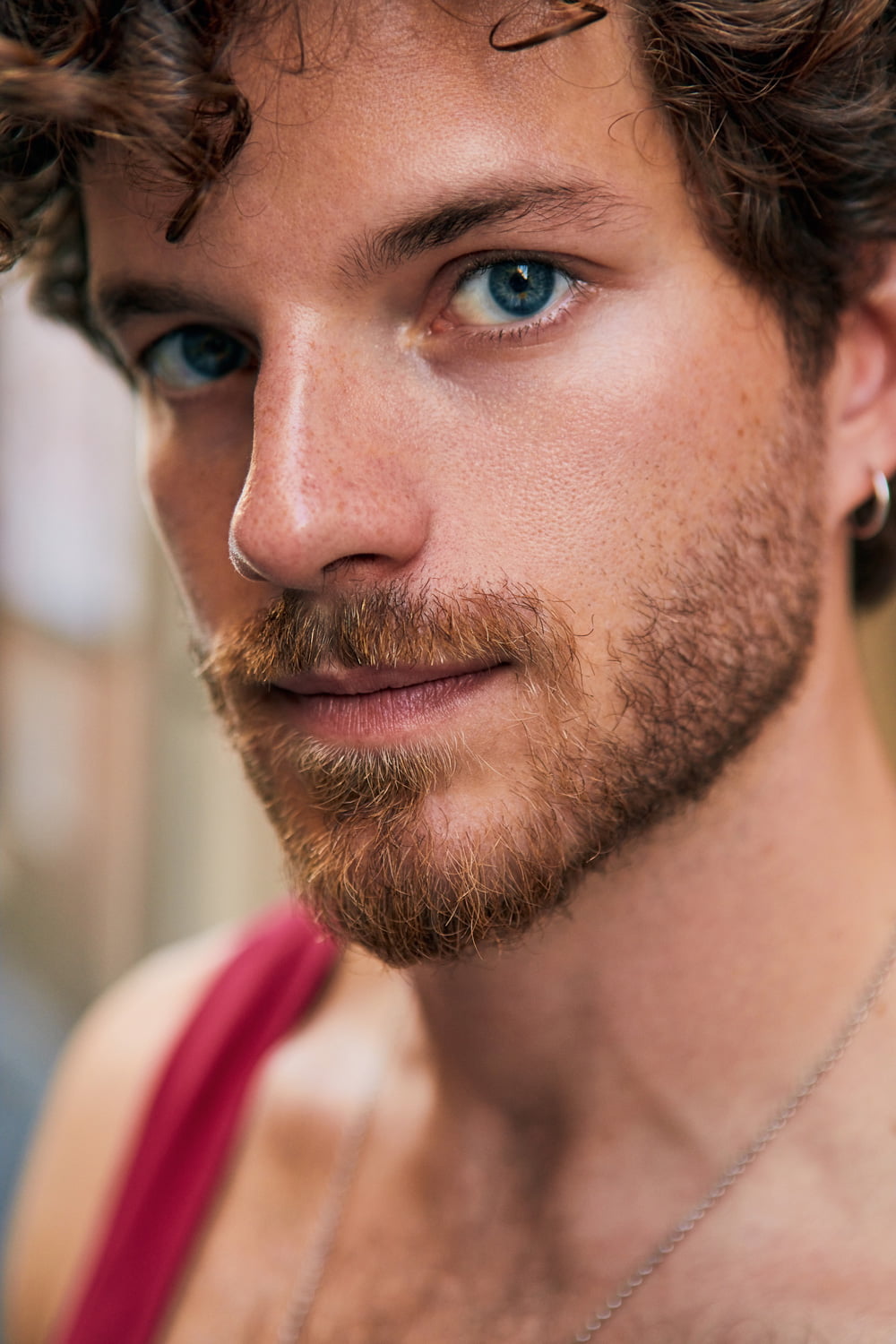 TO SLEEP
TO SLEEP
TO SLEEP
Rome has a million hotels for every budget and taste. We can only recommend those that we have tested by ourselves and are sure of their high quality! But at the same time with an average price tag.